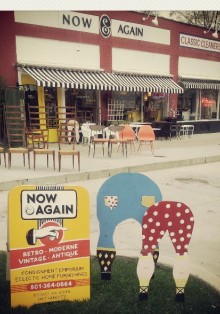 NOW & AGAIN
is Downtown Salt Lake City's Premier Consignment Shop featuring an array of RETRO, VINTAGE & MODERN furniture, home and garden decor, artwork, gifts, jewelry, accessories and more.
---
WE ARE ALWAYS ACCEPTING FABULOUS CONSIGNMENT ITEMS, so you never know what treasure you'll find at NOW & AGAIN.
---
AS FEATURED IN:
"Best stocked vintage, retro and antique shop in Salt Lake"
"Fresh, exciting and interesting"